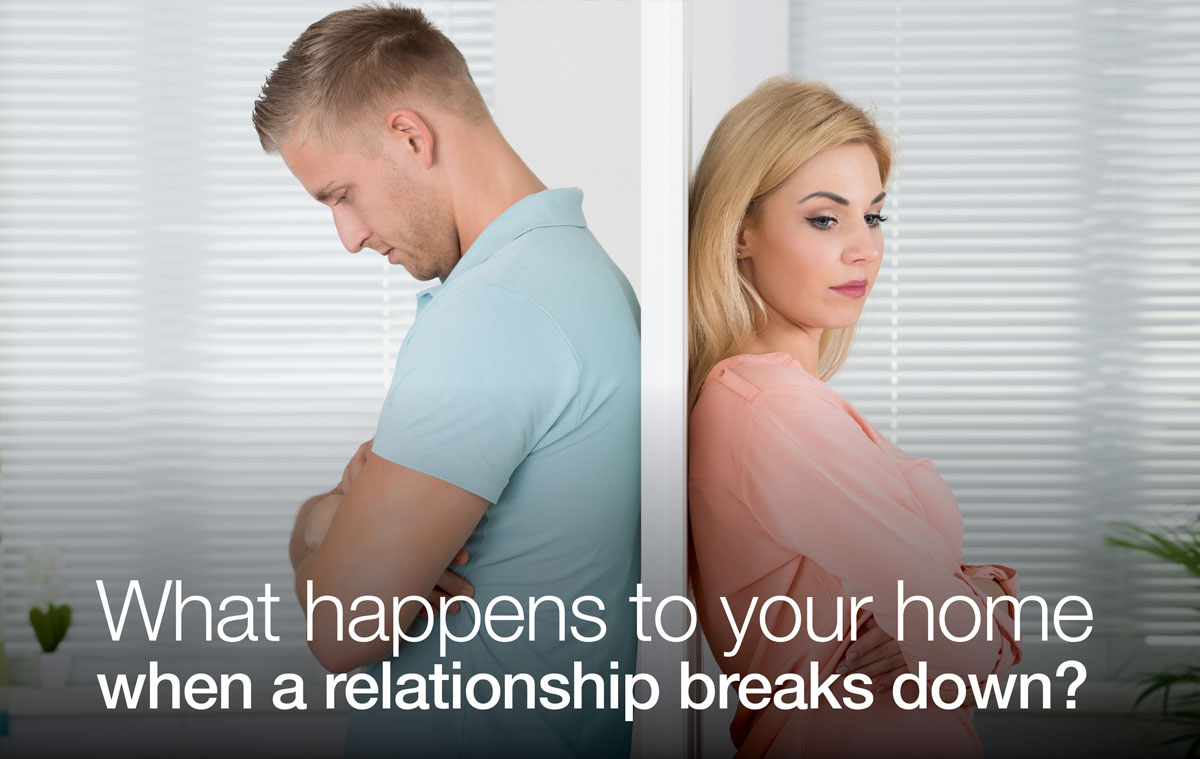 Relationship Breakdown & Property
What happens to your home?
What happens to the family home and any property jointly owned when you are going through a relationship breakdown? How do you end the property partnership?
It can be an emotionally stressful time, and it is in your best interest to get a court order to protect your assets. Often a lawyer is engaged, but in the case of property transfer, did you know a settlement agent may be able to look after the process of title change, which can save time?
One partner may decide to buy out the other, or the shared property may be sold. So what is involved in transferring property to the other owner?
The following will need to be confirmed as part of the process;
OWNERSHIP OF PROPERTY – Confirmed by a Title Search
ALL PARTIES INVOLVED ARE IN AGREEANCE
IF COURT ORDERS ARE APPLICABLE – Original stamped embossed order required.
IF THERE IS A MORTGAGE OVER PROPERTY – Confirmed via Title Search For a bank mortgage, lodge a discharge form with the bank, completed by all parties. If there is no mortgage, then the original Certificate of Title is handed to your settlement agent.
PAYMENT – Financial approval from the bank for the transfer amount is required to confirm funds are available.
TRANSFER OF LAND DOCUMENT / RELATED PARTIES AUTHORITY / STAMP DUTY VALUATION FORM / COST DISBURSEMENT – these are to be prepared and signed by the client.
IDENTIFICATION – All owners are required to be identified.
STAMP DUTY – An assessment for all related parties is required and is based on the value and ownerships status. So a house being transferred from two to one person is calculated at ½ of the value. If court orders apply, then the stamp duty rate will be $20.
Following success of this process, and all documents are signed, stamp duty assessed and banks are ready to proceed, we can book the settlement.
Relationship breakdown can be a stressful, traumatic time, for the entire family. Transfer of property ownership is just one thing to be dealt with. Working with a settlement agent who takes the time to understand your situation and has your best interests at heart, gives you space to breathe and focus on other things.
Supreme Settlements care about our clients and aim to make the settlement as straightforward and stress-free as possible. When you work with us, a conveyancer is assigned to you to take you through the complete settlement process. If you are at this crossroad in your relationship, give us a call and organise to come in for a chat.
If you need help with the divorce process, speak to a family lawyer and seek advice through the various government departments.