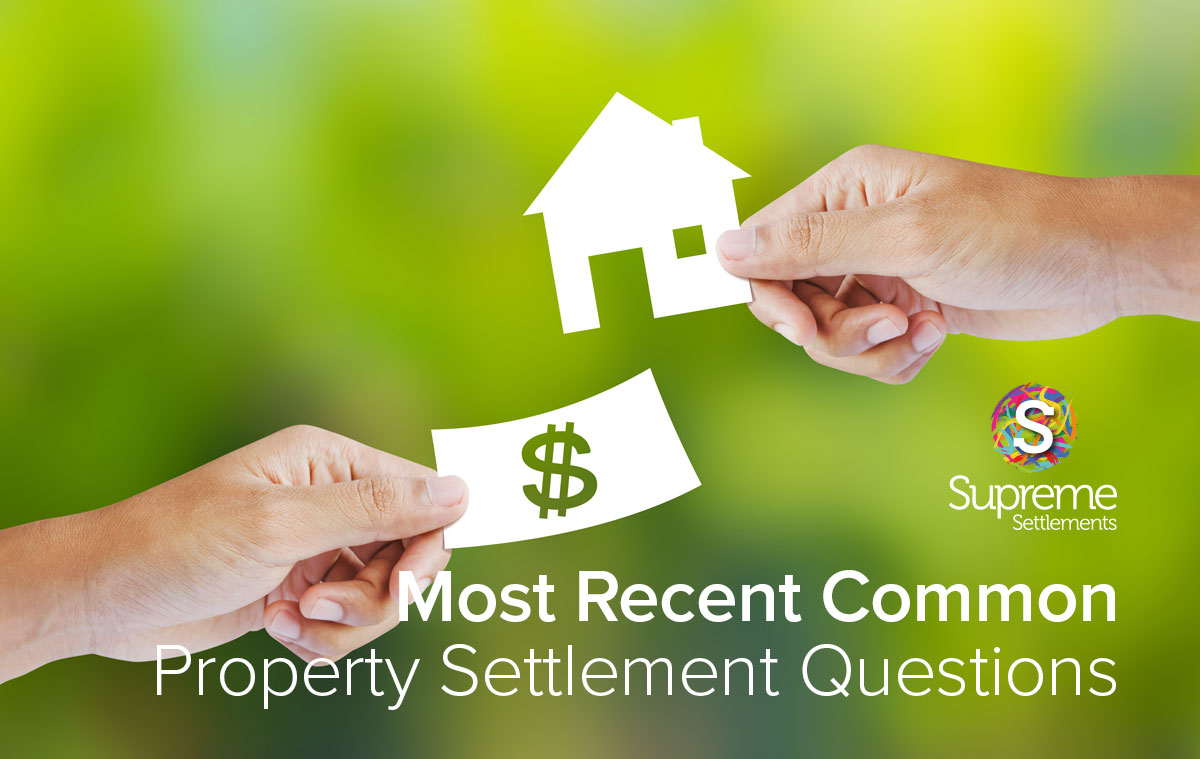 When do I get my money when they sell my property?
The buyer's bank will hand over a bank cheque at settlement, which usually takes 3 days to clear in your account. If both parties agree to complete the settlement using Electronic Conveyancing then the sale funds will be electronically deposited to your account and you will be able to draw on them immediately.
Will the property or carpet be cleaned by the Seller?
No, there is no legal obligation for the Seller to clean the property or have the carpets cleaned. If you require PROFESSIONAL CLEANING we suggest you write a "Special Condition" into the contract stating as such..
What is the process for settlements?
Arrange for the title to be searched and further investigate any encumbrances such as restrictive covenants, easements, caveats etc, in order that they may be removed upon settlement or the new owner advised of their existence and how they affect the land.
Prepare all necessary documentation for you to sign, including a settlement statement that will either apportion current rates and taxes or include an amount to be held in trust pending receipt of the relevant accounts and attend to the stamping of the land transfer.
Liaise with your bank providing finance for your purchase or inform your bank of the sale of your home and request they prepare the discharge of mortgage for settlement.
Follow up on all special conditions relating to the offer and acceptance to ensure conditions are met and continually follow up all those involved in the settlement to avoid delays.
Arrange and attend settlement and exchanging documents and disbursing funds in accordance with your instructions and ensuring that the documents are registered with the Land Titles Office.
We advise your Real Estate Agent as soon as settlement has gone through in order that the keys may be handed over. We also keep you informed at all times of the progress of the settlement.
*Also refer to our website – downloads – A guide to real estate purchase; A guide to real estate sale, Settlement Flowchart for Purchasers and Sellers.
What if there are issues with the building inspection?
Speak to the real estate agent about your concerns. Be aware that the wording of the building inspection report condition in the contract is crucial in deciding whether the Seller is liable to rectify any of your concerns. The most commonly used conditions only state that the Seller is liable to rectify "structural defects" only.
How to can I be protected in buying and selling a property?
By obtaining legal advice on the contract before signing it?? Taking out Title Insurance