Investing and finding your property.
If you are looking to investing and finding your property, read the real estate classifieds closely.
You will get a good feel for the relative prices and rent levels that prevail among and within the various neighbourhoods and communities in your area.
Over periods of 5 to 10 years, nearly all types of properties gain in value because population, jobs, incomes, and wealth (buying power) grow faster than the amount of new construction.
You may be considering a house, but why not consider a duplex, triplex, or apartment.
To make money in real estate, you need to control a property. The most common way to obtain this control is through ownership.
Sometimes you can find great deals in real estate.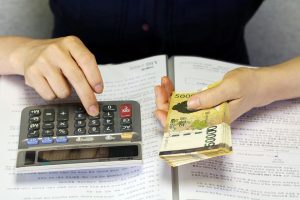 In real estate—unlike the stock market—you not only make money when you sell, you can make money when you buy. In the stock market, you can't buy a stock for less than its market value. In real estate these transactions occur every day.
Every day property owners hit hard times. They are laid off from their jobs, file for divorce, suffer accidents or illness, experience setbacks in their business, and run into a freight train of other problems. Any or all of these calamities can create financial distress. If that means selling their property for "less than it's worth," then that's what they're willing to do.
When you invest, you expect to profit as the property appreciates in value. Over the long run, as construction costs go up and population increases, property values nearly always increase.
Typically, a city, town, or vacation area begins to boom. Jobs and wages go up. More people move in. Interest rates decline. Apartment rents and home prices climb higher.
If your intent is to become an investment property landlord, remember you are not just a landlord, you are providing your future tenants with a product (housing) that stands out and stands above your competitors.
Many beginning investors jump to buy a property because in some way it seems like a good deal. But before you rush into something because it seems to look good, figure out whether the deal will be good for You. Evaluate the deal in terms of your longer-term personal and financial goals.
Remember, as an investor, you are doing deals primarily to make money. Don't become emotionally attached to an investment property as you might a house that you intend to occupy as your long-term home.
Creating value and trading up offers you the safest and surest path to building wealth in real estate.
So before you step foot in your first open house, do yourself a favour: Conduct your own research.
Supreme Settlements are your professional conveyancing settlement agents team for all property settlement.