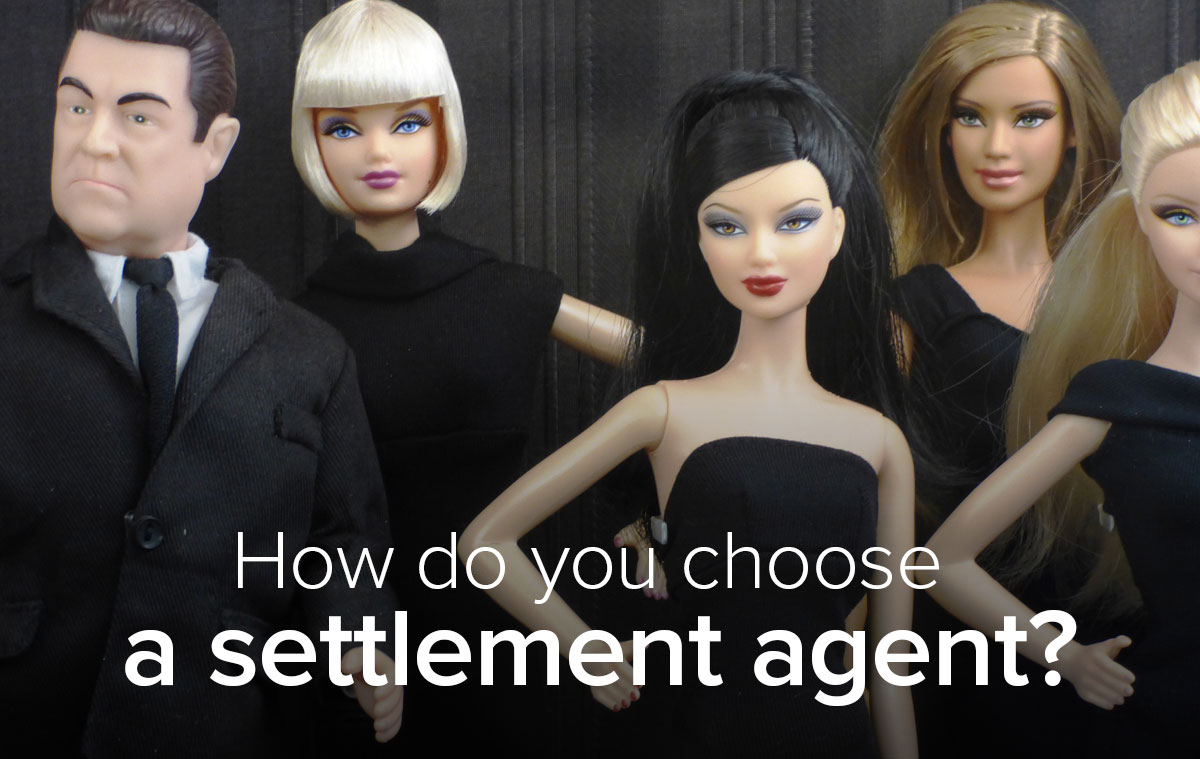 How do you choose a settlement agent aka conveyancer?
So it is time to partake of settlement and buy your first or next piece of real estate…
Having found your ideal home or investment property, your real estate agent is engaged.
What next? …do you need to use the settlement agent provided or is it better to engage your own conveyancer?
Do your research of 3 or 4 settlement agents and ensure you engage a conveyancer who has your best interests at heart. The one you feel comfortable with is probably your best choice. They will be up-front about fees (which is another rule in play) and care about your situation.
As an example, Supreme Settlements will assign you a Settlement Agent. They will work with you and get to know your personal circumstances. They represent the one party in the transaction, and help them navigate the sales process, decode the jargon, and manage any risks.
What is the role of a Settlement Agent?
Conveyancing is the process of transferring ownership of a legal title of land (property) from one person or entity to another.
A conveyancer is a licensed, qualified professional who provides information about the sale of a property, prepares the documentation and conducts the settlement process.
We are commonly engaged when you are;
Buying a property
Selling a property
Subdividing land
Updating a title (i.e. registering a death, or name change)
Who does a Settlement Agent represent?
We work with the buyer or seller, but never both.
For the buyer – a Conveyancer will:
Prepare, clarify and lodge legal documents – e.g. contract of sale or transfer of land
Research the property and its certificate of title
Put the deposit money in a trust account
Calculate the adjustment of rates and taxes
Settle the property – including communication between all parties such as real estate agents, seller's settlement agent, banks or financial institutions
For the seller – a Conveyancer will:
Complete the legal documents
Represent you and communication with all parties
How do you choose a settlement agent aka conveyancer?
Do your homework whether you are engaging us or comparing us with other settlements agents.
Here are some things to look for;
Are they a member of the Australian Institute of Conveyancers?
Do they offer one contact person for the transaction?
How much experience does the agent have? (Check their website, bio and LinkedIn profile)
Recommendations and testimonials?
Good reputation (Google them)?
Do they specialise in particular types of properties?
What are your fees and charges?
Are there any hidden costs?
How will they communicate with you and how often?
What are the time frames for your settlement?
How do they make you feel?
Do your homework, most importantly, trust your instincts.
When you choose Supreme Settlements
Supreme Settlements aim to make the property transaction process as stress-free and straightforward as possible, through open communication, personalised services and truly caring about our clients. Our role is more than making sure the i's are dotted and the t's are crossed.
We will decipher the fine print on legal documents, while you look after other matters. We take care of the greater details to give our clients more time and energy, and less stress.
Call us on (08) 9417 2322, or contact us today with details.