As Settlement Agents, or Conveyancer if you prefer, we cover all areas related to property settlement buying or selling and their intricate associations with other property related issues that can affect the outcome of settlement.
Here are 10 great things about us that make us a wiser choice to get you through settlement.
1) Buying or selling a home is a highly personal affair – your financial and lifestyle considerations hinge enormously upon getting the process right.
While we can't find a home for you or negotiate a price, we can make sure that your home is completely unencumbered.
2) We firmly believe that where you live in WA should have no bearing whatsoever on the standard of service and professionalism you receive.
We specialise in servicing rural areas throughout the state and go to great lengths to ensure our rural customers are equally well informed and looked after.
3) Commercial property investment is serious business. In the case of small to medium enterprises, that property often represents a substantial investment on behalf of the business owners. Often that commercial property can later end up being an invaluable source of security to loan funds against.
We treat every commercial property transaction with the seriousness it deserves. We ensure that all parties remain informed and on-track to settle in a timely manner.
4) The sub-division of developed or vacant land can take anywhere from weeks to years – depending on the number of subdivisions/vacant blocks and how quickly the landowner wants to bring them to market.
Collectively, our staff has worked on many of the well-known land releases in Western Australia.
5) The settlement of any strata titled property is typically more complicated than settlement of a green-titled property, as we have to deal with an additional party in the strata's body corporate.
If your property has shared boundaries or common property, the title deed must be very clear on what exactly belongs to you and what doesn't.
6) When land is transferred within a family, naturally you wish to minimize transfer duty and all associated costs in the efforts of helping out loved ones. This is not as simple as it seems and familiarity with the Duties Act 2008 is essential as there is the very real possibility of causing unintended harm.
7) The death of a friend or loved one is a difficult time – you don't need the additional stress of uncertainty about the legal ownership status of their home or property investments to deal with.
8) Whether it's by marriage or deed poll – the transfer of ownership from your old name to your new one shouldn't be complicated; and when you entrust that responsibility to us – it never is.
9) Simplistic as it sounds, one of the most important steps in settling a property is first making sure that the person you are dealing with has the legal right to sell the property in the first place.
The best way to find this out is by conducting a title search with Landgate to find out who the registered land owner is – and to see if the person selling the land is truly acting on their behalf.
10) PEXA is the world's first online network that enables electronic lodgement and financial settlement of a property transaction by settlement agents in Perth. We are PEXA compliant and ready to help you today for all your e-conveyancing settlement conveyancing needs.
As you can see, our lot is not an easy lot, and requires a strong knowledge base and equal skills to be successful. Above all else is the ability to help you achieve your settlement without any surprises or misfortunes along the way.
The best way to start is with a quote or a phone call. From there you can decide what path will take you to where you want to go. We can take you to settlement, it's your choice.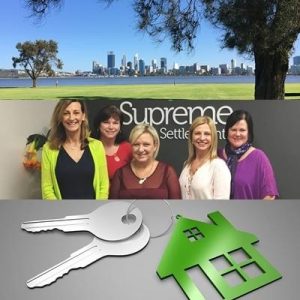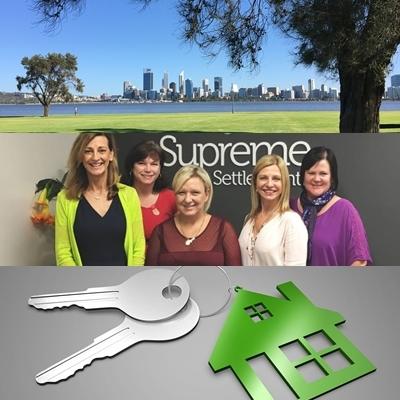 Supreme Settlements is your team to take you to Settlement.