The Betty Quelch Award is given in recognition of excellence in the performance of a Settlement Agency.
We are honored to notify our friends, families, and followers that Supreme Settlements has been nominated for the Betty Quelch Award by fellow peers in the industry.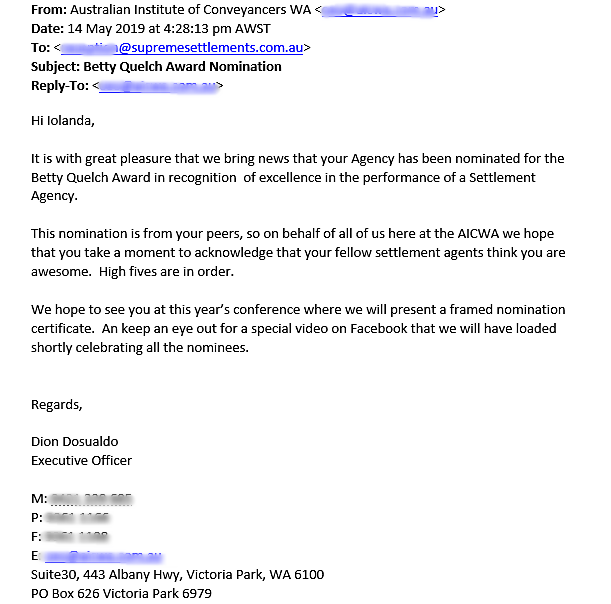 We would like to say a special thank you to our peers who put forward Supreme Settlements for this Award.
We acknowledge recognition for the nomination is as important as the overall winner recognition.
It sends a clear message about the value the organization places on the tremendous efforts, skills, and contributions that have been made by all Settlement Agencies nominated for the award.
Supreme Settlements is a team organisation. We strive to give our best performance and achieve the desired outcomes for our clients.
Being nominated for this Award brings with it recognition for the teams hard work and dedication to our role in society.
Thank you all for your support.